Joined

Jun 6, 2018
Messages

13,517
Reaction score

4,653
Points

360
Location
Haley said only weeks ago that the GOP "shouldn't have followed" the former president and suggested Trump would not be able to run in 2024.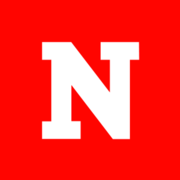 www.newsweek.com
"Former United Nations ambassador and possible 2024 GOP presidential contender Nikki Haley has praised former President Donald Trump's weekend speech at the Conservative Political Action Conference -- Haley said the GOP should unite behind Trump's "strong" speech, despite comments made less than a month ago in which she criticized his role in the January 6 attack and suggested [he] would not be able to successfully run for office again.
"Strong speech by President Trump about the winning policies of his administration and what the party needs to unite behind moving forward
[said Haley] -- Last month, Haley spoke with Politico and distanced herself from Trump's "America First" platform; [in fact, just a month ago] she suggested that Trump's short political career was over.
"I don't think he's going to be in the picture," she said of a possible 2024 run. "I don't think he can. He's fallen so far."
If Trump supporters can't see thru this obvious gaslighting, then I don't know what to say -- they should know all about gaslighting.....Nikki is like that annoying ex-girlfriend who keeps calling and texting you over and over again, popping up at your house uninivted -- all because she can't accept the fact that you have clearly broken up with her... She should win an Oscar for sycophancy....but she would have some tough competition from the Lindsey Grahams, Ted Cruzs and Mitch McConnells of the Republican party....