Joined

Feb 16, 2016
Messages

10,773
Reaction score

17,862
Points

2,430
Location
Americans Will Never Forget The Historic Economic Collapse​
During Joe Biden's Presidency​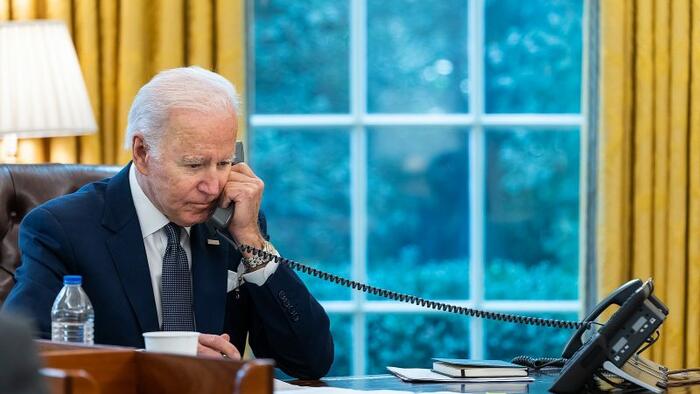 Authored by Michael Snyder via TheMostImportantNews.com,We have faced a lot of significant challenges in modern American history, but nobody will ever
zububrothers.com
4 Jun 2022 ~~ By Michael Snyder
We have faced a lot of significant challenges in modern American history, but nobody will ever forget the economic horror that is breaking loose during Joe Biden's time in the White House.
For years, we were warned that the policies that our leaders were pursuing would destroy the value of our currency and unleash rampant inflation.
Now it has happened.
For years, we were warned of a looming global energy crisis that would inevitably hit us.
Now it is here.
But what we have been through already is just the beginning.
The shortages that we are experiencing now will get worse. Many of the ridiculously high prices that we are seeing now will seem like bargains by the end of the year. And right now the U.S. economy
appears to be rapidly slowing down
at the exact same moment that economies all over the globe are moving in the wrong direction. The CEO of Goldman Sachs just told us that
"there's going to be tougher economic times ahead"
, and he is not exaggerating one bit.
On Thursday, the average price of a gallon of gasoline in the United States reached yet another brand new all-time record high…
If Americans don't like paying about five bucks a gallon, how are they going to feel when it takes about 10 bucks to buy a gallon of gas?
Fortunately, we did just get a bit of good news
that should provide some temporary relief
…
Unfortunately, this isn't really going to change the trajectory of where we are heading.
In fact, one energy expert says that this is essentially
just a symbolic gesture
…
What we really need are long-term solutions, and there aren't any on the horizon.
And the truth is that we aren't just facing an oil crisis. At this stage, the balance between supply and demand has reached a crisis point for all traditional forms of energy simultaneously…
~Snip~
Speaking of shortages, the baby formula shortage in the United States
is now worse than ever
…
In case you didn't get the point of what The Biden administration made a really big deal out of the fact that they were flying in baby formula from Europe, but once again that turned out to mostly be a symbolic gesture. He was saying, "large supply gaps" is a politically correct way of saying "widespread shortages".
Commentary:
The Biden administration is claiming that this inflation, high gas prices, supply chain shortages and now the Baby Formula shortage. Soon we will be facing basic food shortages because truckers cannot afford to buy fuel for their trucks.
I am a product of the Depression and I remember the shortages that were occurring then but it was not as bad as this imposed Economic Collapse created and designed by the Progressive Maoist/DSA Democrats have given us.
None of what is happening is just "happenstance".
This could all be ended in a few short months if Biden and his cabal would change their position and do everything that is necessary to ensure the free flow of fuel, fertilizer, and food.
Regretfully, Biden and his PM/DSA Democrat Commie co-conspirators can be stopped this coming November. Yet the damage they have created will take years to heal. Unless they are stopped this coming decade is going to dwarf the Great Depression created by Roosevelt. For the same basic reason. Roosevelt was an economics idiot. He let all kinds of crazies set policy, and we know what happened. Biden the same, only worse.
WWII is what brought America out of the Depression, Democrats are making sure that war will not interfere with their destruction of America.
: