Joined

Oct 6, 2008
Messages

113,042
Reaction score

47,797
Points

2,300
Location
In order to convince you to worship the state, they begin by hiding the facts: science confirms the Bible.
1.In so very ways, the Left's religion, Militant Secularism has been struggling to erase all traces of the religion that our Founders used as a guide, and the reason for the success of Western Civilization: the Judeo-Christian faith.
The Left follows the dictates of Rousseau, Hegel and Marx, rather than of
Jefferson, Madison and Adams, with the substation of the worship of the state, and man, in place of God.
FDR chose KKKer Hugo Black as his first Supreme Court nominee, and Black inserted 'separation of church and state' into jurisprudence.
LBJ signed a law that removed the protections of the first amendment, free speech, from religious officials.
The schools have been secularized to punish any hint of religion, and the control of the means of dissemination of information marginalizes and mocks any hint of religion.
Pretty good tactics from their perspective.
2. What goes largely unrecognized is that science itself has come closer and closer to validating the Bible.
Dennis Prager writes: "In my lifetime alone, science went from positing a universe that always existed to positing a universe that had a beginning (the Big Bang). So, in just one generation [the Bible], in describing a beginning to the universe, went from conflicting with science to agreeing with science….[The Bible] should not violate essential truths (for example, it accurately depicts human beings as the last creation)."
Dr. Andrew Palmer, Oxford biologist, whose book,
"The Genesis Enigma,
" states that the writer of the book of Genesis provides an
uncannily similar synopsis of the events in the creation as compared to that accepted by modern science today.
Rather than ridicule the Bible, those very same secular, atheistic scientists have come around to accept the very order that the Old Testament claimed in Genesis was the course of creation.




3. Archeology in the Middle East confirms much of the Bible's history. This week, a story in the Western Journal:


"Sodom and Gomorrah: Researchers May Have Found Evidence of God's Wrath in Middle Eastern City
In the book of Genesis, God destroyed the cities of Sodom and Gomorrah because of their utter wickedness. … new research may provide tangible proof.
According to an article published in
The Conversation
, hundreds of researchers have been excavating an ancient Middle Eastern city now called Tall el-Hammam. … it was covered in about five feet of charcoal, ash and melted material. The location of Tall el-Hamman near the Dead Sea is very similar to the description of Sodom in
Genesis
.
"It's possible that an oral description of the city's destruction may have been handed down for generations until it was recorded as the story of Biblical Sodom," the researchers said."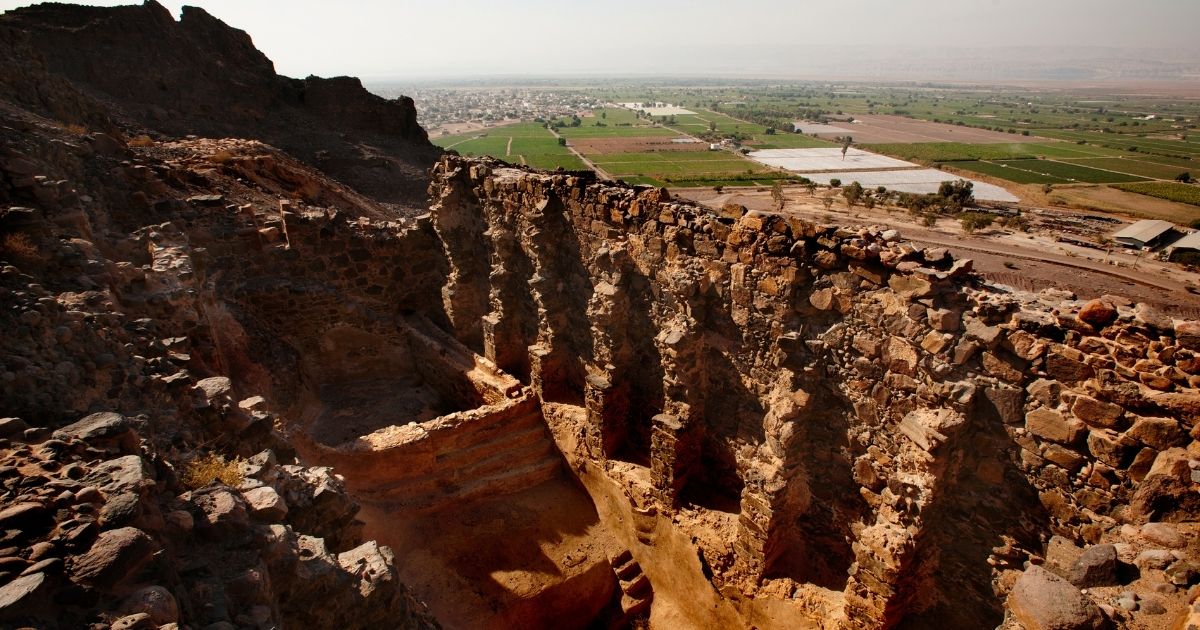 We as Christians already believe God destroyed Sodom thousands of years ago, but new research may provide tangible proof.

www.westernjournal.com
An awful lot of coincidences.