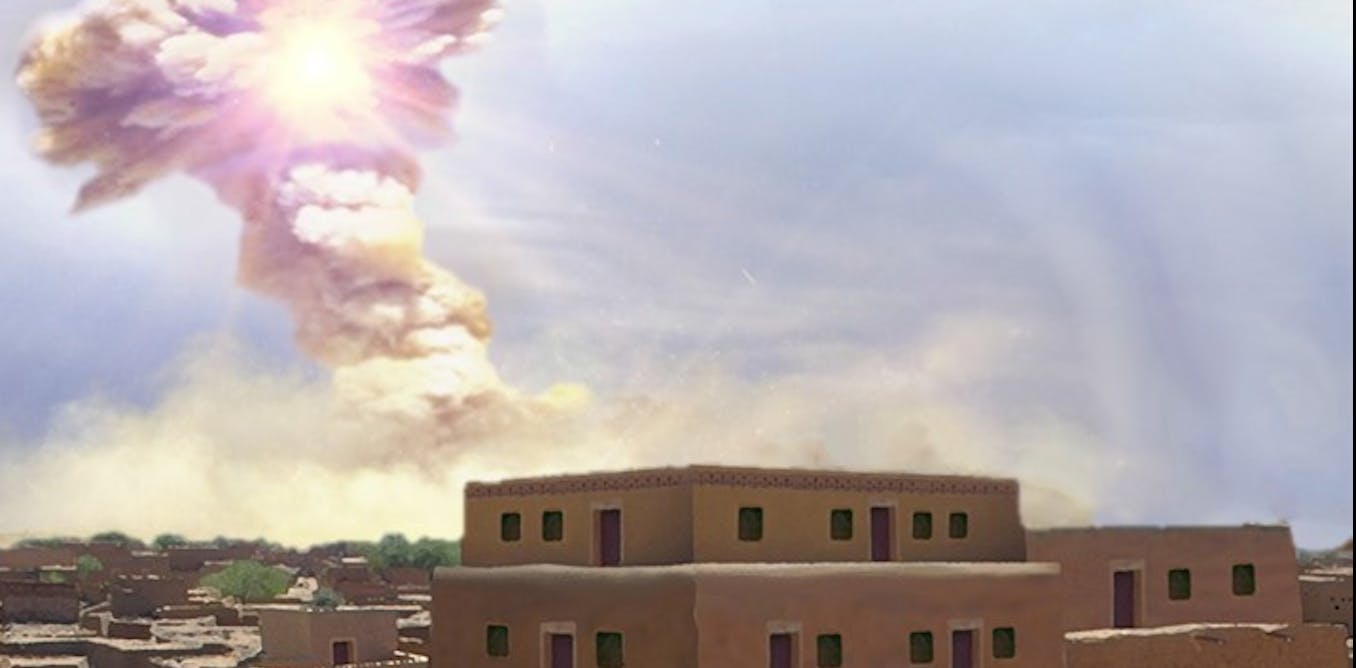 New research suggests that fire from the sky in the form of a small asteroid annihilated a city near the Dead Sea 3,600 years ago.
theconversation.com
As the inhabitants of an ancient Middle Eastern city now called Tall el-Hammam went about their daily business one day about 3,600 years ago, they had no idea an unseen icy space rock was speeding toward them at about 38,000 mph (61,000 kph).
Flashing through the atmosphere, the rock exploded in a massive fireball about 2.5 miles (4 kilometers) above the ground. The blast was around 1,000 times more powerful than the Hiroshima atomic bomb. The shocked city dwellers who stared at it were blinded instantly. Air temperatures rapidly rose above 3,600 degrees Fahrenheit (2,000 degrees Celsius). Clothing and wood immediately burst into flames. Swords, spears, mudbricks and pottery began to melt. Almost immediately, the entire city was on fire.
Continued